AS/AV tearing submersible sewage pump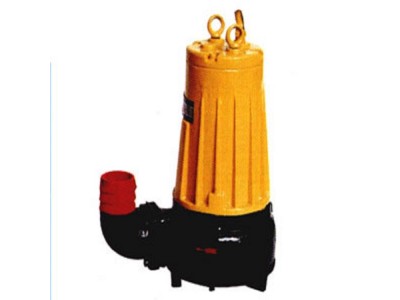 product description:
AS, AV type tearing submersible sewage pump is developed by the company using advanced German technology. This series of pumps has a tearing structure, which can tear long fibers, bags, belts, grass, cloth and other materials in the sewage. It is cracked, cut, and then discharged smoothly. It is especially suitable for conveying liquids containing hard solids and fibrous materials as well as particularly dirty, sticky and slippery liquids. The hydraulic performance of this series of sewage pump is advanced and mature, and the products have passed the performance test, and all the indicators meet the relevant design requirements.
The company's products are all designed and optimized by computer. The company has strong technical strength, rich production experience and perfect testing methods to ensure the stability and reliability of product quality.
Model meaning: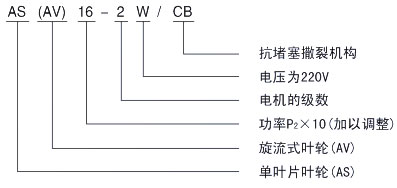 Features:
◆ Adopt advanced technology, strong sewage discharge capacity, no blockage, and can effectively pass solid particles with diameter φ30-φ80 mm.
◆ The tearing mechanism can tear the fiber material, cut it, and then discharge it smoothly without adding a strainer to the pump.
◆ The design is reasonable, the supporting motor power is small, and the energy saving effect is remarkable.
◆ The mechanical seal of the new material can make the pump run safely for more than 8000 hours.
◆ Compact structure, convenient movement and simple installation, which can reduce the construction cost and eliminate the need to build a pump house.
◆ It can be used within the full lift range to ensure that the motor will not be overloaded.
◆ The float ball can automatically control the start and stop of the pump according to the required water level change, without special care.
◆ Double rail automatic installation system, which brings great convenience to installation and maintenance, people do not have to enter and exit the sump.
◆ Equipped with fully automatic protection control box to effectively protect the product from leakage, water leakage and overload, which improves the safety and reliability of the product.
Technical scope:
Flow rate: 15-145m3/h;
head: 4-25m;
speed: 1450-2900r/min;
caliber: φ76-φ152;
temperature range: -15-+40°C;
working pressure: ≤1.0Mpa.
The main purpose:
◆ Discharge of serious polluted wastewater from factories and businesses
◆ Sewage discharge from hospitals and hotels
◆ Emission system of urban sewage treatment plants
◆ Municipal engineering, construction sites
◆ Sewage drainage system in residential areas
◆ Exploration, mine supporting machine
◆ Civil air defense system drainage station
◆ Rural Biogas digesters, farmland irrigation
Performance parameters:
model

flow

Head

Motor Power

Rotating speed

Rated voltage

Rated current

With hose inner diameter

Autotransformer

weight

(m3/h)

(M)

(kw)

(r/min)

(V)

(A)

Mm

AS10-2W/CB

15

4

1.1

2850

220

5.65

76

80GAK

30

AS10-2CB

15

4.5

1.1

2850

380

2.9

76

80GAK

30

AS16-2CB

29

7.6

1.5

2850

380

3.5

76

80GAK

33

AS30-2CB

42

11

3

2850

380

6.4

76

80GAK

40

AS55-2CB

45

13

5.5

2900

380

11.1

127

100GAK

165

AS55-4CB

100

7.5

5.5

1450

380

11.6

152

150GAK

180

AS75-2CB

60

18

7.5

2900

380

15.0

127

100GAK

185

AS75-4CB

145

10

7.5

1450

380

15.4

152

150GAK

200

AV14-4

twenty two

5.8

1.5

1450

380

3.5

76

80GAK

33

AV55-2

30

20

5.5

2900

380

11.1

76

100GAK

165

AV75-2

30

25

7.5

2900

380

15.0

76

100GAK

200